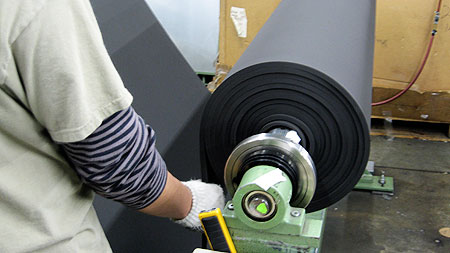 With Industrial Rubber Supply's wide range of converting equipment and expertise, converting Cellular Closed and Open cell sponge and foam is a breeze.
Utilizing our custom built Closed Cell Sponge continous roll line featuring a Fecken Kirfel continous roll Splitter, buns and continous rolls can be converted into sheets, rolls in varying thicknesses with ease.
With our Relco laminator, adhesive back Tapes can be applied to all Open and Closed Cell Foams and Sponges to exact Specifications.
Rolls can be converted to Stripping utilizing our Lever Slitter with high accuracy.
Please see the products page for stocked materials available to be Split & Slit.
Contact our experienced professionals to discuss your project today.