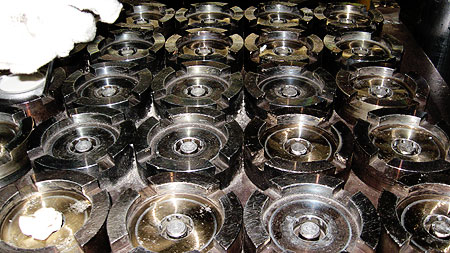 Using a combination of heat and pressure, Industrial Rubber compression and injection molds to create virtually any kind of 3D shape from rubber or plastic.
With compression molding presses ranging from 50 to 1,500 tonnes and a line of plastic injection equipment, we offer tremendous flexibility to execute a wide variety of projects for any industry. From Single cavity low volume to Multiple cavity large volume orders we have the equipment to satisfy all your requirements, large or small.
Please see the products page for stocked materials available to be Compression or Injection Molded.
Contact our experienced professionals to discuss your project today.